See also: Mexico Food Festivals
Taste of Playa Announces 2012 Dates
4th annual event to be held on November 18, 2012 in Playa del Carmen, Mexico
Playa del Carmen, Riviera Maya, Mexico
Taste of Playa, 2012 is proud to announce its fourth annual culinary event for Sunday November 18, 2012. Taste of Playa, a premier international event, will be held at Parque Fundadores, between "La Quinta Avenida" and the beach in Playa del Carmen, Riviera Maya, Mexico.

Taste of Playa offers locals and visitors a unique opportunity to explore a wide variety of contemporary and traditional Mexican cuisine samples, created within the region. Distinctive restaurants from Playa del Carmen and the Riviera Maya will prepare and present their gastronomic tastes.

"We are thrilled to have the support and commitment from many of our 2011 participants and corporate sponsors." – Stated Tracy Redwood, This year's marketing committee Co-Chair.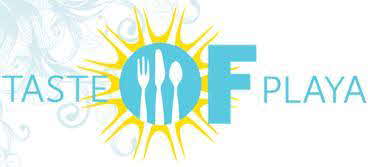 "Diamonds International is very proud to have been the 'Title Sponsor for Taste of Playa 2011'- the event was truly amazing! The organization was excellent, the weather perfect and the food was the best – It was a great opportunity for Diamonds International and we look forward to Taste of Playa 2012" Said Lilia Gordian, Marketing Manager of Diamonds International.

Originally launched in 2009, Taste of Playa has gone from 25 restaurants and beverage providers, to over 40. Taste of Playa's increasing popularity is expected to draw over 7,500 visitors in 2012.

Taste of Playa is organized by a Committee consisting of eight (8) local business owners in Playa del Carmen. The committee's goal for Taste of Playa is to help develop and sustain community programs that will have a positive effect on the residents of Playa del Carmen and the Riviera Maya.

Taste of Playa is a community-oriented culinary event that is open to the public and relies on partners and sponsors for financial support. Online sales of Taste of Playa 'pesos' and VIP passes start on July the 15th through the event website; and Taste of Playa 'pesos' can be purchased on the day of the event, which runs from 3:00 PM – 9:00 PM. For more information, please visit: www.tasteofplaya.com/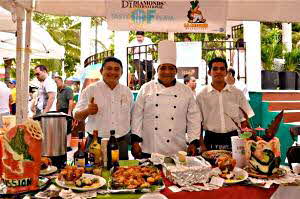 Taste of Playa is a community based culinary festival set in the heart of the Riviera Maya. With inspiration drawn from the dreams of several local business owners, this event was conceived as a way to celebrate the extraordinary talents of chefs and restaurateurs who have chosen Playa del Carmen as their home and establish the Riviera Maya as a world class culinary destination.

The International Food Festival, a gathering and celebration of local chefs, is not a new concept, but a relatively new event to Playa del Carmen. Food festivals are held worldwide, in Canada, the United States and Europe, with each host city lending its unique character to the event. The vision for Taste of Playa was inspired by Toronto Taste, an annual fundraising event held by Second Harvest to support their community food programs. Taste of Playa has adopted many of the same principles of this successful event and has added its own unique ingredients; the natural background of the Caribbean Ocean, the distinctive flavors of regional foods, and the unbridled talent of international chefs based in the Riviera Maya.

With the combined efforts of an Event Committee which consists of over 24 volunteers, local restaurants, business owners, the City of Playa del Carmen and its mayoral offices, along with the State Tourism Board, Taste of Playa has been embraced as a city wide event. In its 1st Annual Sampling on September 5, 2009 in the newly refurbished Parque Fundadores, Taste of Playa attracted over 3200 attendees and inspired everyone to honor the diversity of this famous tourist city and to celebrate the heritage and traditions of Mexico.