FEATURED FOR DECEMBER
• Updated: Over 9,000 Food Festivals

• Tailgating & Sports Parties

• Christmas Food Trivia

• Christmas Food Customs

• Christmas Articles and Recipes

• Christmas & Holiday Recipes

• Turkey Prep and Cooking Tips
** ** ** ** ** ** ** ** **
** ** ** ** ** ** ** ** **
2017 'THE PEOPLE'S TREE'
A 79 foot Engelmann Spruce tree from Kootenai National Forest in Montana will grace the lawn of the Capitol building as the official 2017 'People's Tree'. The Kootenai National Forest also provided 'The People's Tree' in 1989.
** ** ** ** ** ** ** ** **

SOME HOLIDAY RECIPES
· Pumpkin Mac and Cheese

· Cajun Deep Fried Turkey

· White Castle Stuffing

· Cider Basted Turkey

· Best Roast Goose Recipe

· Homemade Christmas Food Gifts

· Classic Green Bean Casserole

· Fresh Cranberry Relish

· Pumpkin Fritters Recipe

· Winter Squash Gratin

· Sweet Potatoes and Apples

· Swiss Chard with Raisins & Capers

** ** ** ** ** ** ** ** **

** ** ** ** ** ** ** ** **

December Food Holidays:
For Details, History and more DAY, WEEK and MONTH Food Holiday designations, including LINKS to Holiday Origins and Additional Information: Detailed DECEMBER Food Calendar

DECEMBER is:
• National Egg Nog Month
· Egg Nog Recipes

• National Fruit Cake Month
· Holiday Fruit Cake

• Root Vegetables Month
· Root Vegetable Articles

• Pear Month: Many fruits are out of season during the winter months. Pears are available fresh during this time.
· Pear Trivia & Facts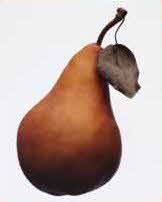 ** ** ** ** ** ** ** ** **
DID YOU KNOW?
CHESTNUTS
Before the early 1900s, 25% of the trees in North America's eastern forests were American chestnut trees! The American chestnut tree was almost completely destroyed by chestnut blight, a bark fungus introduced by Asian chestnut trees imported in the late 1800s. One or more of these imported shipments contained the pathogenic fungus Cryphonectria parasitica, which chokes chestnut trees to death by wedging itself into their trunks and obstructing conduits for water and nutrients. Asian chestnuts were resistant, but American chestnuts had never been exposed to it, so were extremely susceptible. First discovered in 1904 on Long Island, New York. Within 50 years, most of the 4 billion chestnut trees in the U.S. were killed. Only a few clumps of trees remained in Michigan, Wisconsin, California and the Pacific Northwest. Chestnut trees were an abundant food source and nesting area for passenger pigeons. Although not a primary cause of the extinction of the passenger pigeon, chestnut blight certainly hastened the birds extinction. Efforts are still underway to develop American chestnut trees that are resistant to chestnut blight.
** ** ** ** ** ** ** ** **
FRIDAY
December 15, 2017
Daily Trivia Questions are below
TODAY'S FOOD QUOTE
"I have made a lot of mistakes falling in love, and regretted most of them, but never the potatoes that went with them." Nora Ephron, 'Heartburn'

Food Holidays - Today is:
• National Lemon Cupcake Day
(Cupcake Recipes -- Cupcake Trivia)
TODAY IN FOOD HISTORY
On this day in:
1593 Dutch windmill owner, Cornelis Corneliszoon van Uitgees, received a patent in Holland for a windmill with a crankshaft. It converted the windmill's circular motion into back-and-forth motion to power a saw.

1686 Isaak Walton died. He is mainly known for 'The Compleat Angler, or, the Contemplative Man's Recreation,' which is one of the most frequently published books in English literature. It is a literary discourse on the pleasures of fishing.
(Fishing Trivia and Facts)
1854 The first practical street cleaning machine began operation in Philadelphia, Pennsylvania. A series of brooms attached to a cylinder was turned by a chain driven by the turning of the cart's wheels.

1902 Pierre-Marie-Alexis Millardet died. A French botanist, he saved the vineyards of France from total destruction by the grape phylloxera, a small greenish-yellow insect which sucks the fluid from grapevines. He did so by grafting the French vines on American rootstock, which was resistant to phylloxera. He also developed the first widely used plant fungicide. (Phylloxera Article)
1903 Italo Marchiony received U.S. patent # 746,971 for an ice cream cup mold. Initially, he would fold warm waffles into a cup shape. He then developed the 2-piece mold that would make 10 cups at a time. (Ice Cream Trivia & Facts)

1925 The third Madison Square Garden opened. Demolished in 1968/69 and replaced by the current Madison Square Garden on the site of the original Pennsylvania Station.

1933 The 21st Amendment ending national prohibition in the U.S. became officially effective. (see also Dec 5, 1933 and April 7, 1933).
1939 DuPont began commercial production and sale of yarn for nylon hosiery (see also May 15, 1940).

1946 Carmine Appice of the music group 'Vanilla Fudge' was born.

1962 Vail Ski Resort opened with two chairlifts and one gondola. Lift tickets were $5.
1964 Canada adopted the maple leaf as the official symbol for its national flag. (Maple Trivia & Facts)

1995 European Union leaders agreed to call the new, single European currency the "Euro" and confirmed it would be introduced on Jan 1, 1999.

2001 Italy's famous Leaning Tower of Pisa was reopened to the public after almost 12 years of corrective reconstruction and stabilization efforts. It was declared stable for at least another 200 years.
** ** ** ** ** ** ** ** ** ** ** ** ** ** **
** ** ** ** ** ** ** ** ** ** ** ** ** ** **
UPCOMING FEATURED FOOD FESTIVALS
· Nov 20, 2017-Jan 8, 2018 - 25th National Gingerbread House Competition & Display - Asheville, North Carolina

· December 1-31, 2017 Zoo Lights - Denver, Colorado

· December 14-17 Palm Beach Food & Wine Festival - Florida

· December 16 Winter Solstice Celebration - Iowa City, Iowa

· December 21-31 NOLA Christmasfest - New Orleans, LA

(SEE ALL FOOD FESTIVALS and OTHER FOOD EVENTS)
** ** ** ** ** ** ** ** ** ** ** ** ** ** **
FOOD TRIVIA QUIZ

(new DAILY questions)
1) All of the following took place during one year. Can you guess what year?
• Hershey Chocolate changes its name to Hershey Foods Corp. after acquiring some pasta companies.
• The passenger line Queen Elizabeth II went into service, replacing the Queen Elizabeth.
• Frank Perdue opens a processing plant and introduces Perdue brand chicken.
• The fist major locust plague since 1944 devastates crops around the Red Sea.
• U.S. farms have 5 million tractors and 900,000 grain combines.
• 'Chinese Restaurant Syndrome' is traced to overuse of MSG.
• The British Ministry of Health bans the classic use of newspapers to wrap fish-and-chips.
• The first Michelin guide to New York appears, with ratings of restaurants.
• The first Red Lobster seafood restaurant opens in Lakeland, Florida.
• Fetzer Vineyards are founded in California's Mendocino County by lumberman Bernard Fetzer.
• A nationwide boycott of table grapes is organized by Cesar Chavez of the United Farm Workers.

2) What food was created in 1942 for the Texas State Fair by Neil Fletcher; a maize hound.
** ** ** ** ** ** ** ** ** ** ** ** ** ** **
Read an article about Chef James and the FoodReference.com website published in the Winona Daily News, Minneapolis StarTribune, and numerous other newspapers: Click here for the Article

** ** ** ** ** ** ** ** ** ** ** ** ** ** **
Dedication
This website is dedicated to:
· Gladys Ehler, my mother, who taught me patience and how to make Sauerbraten (it is still my favorite)
· Edward Ehler, my father, who taught me a love of books and history.
· Cpl. Thomas E. Saba, my nephew. Died in action on Feb. 7, 2007 in Iraq. He was 30 yrs. young.
Chef James

• Holiday Cookies

• Christmas Tree Trivia

• Christmas Quotes

• Yes Virginia, there is a Santa Claus

• The Christmas Goose (A Poem)

• Turkey Trivia

• Cranberry Trivia

• Sweet Potato Trivia
** ** ** ** ** **
** ** ** ** ** **
A FOOD LIFE
"There are those who say that a life devoted to food -- cooking it, eating it, writing about it, even dreaming about it -- is a frivolous life, an indulgent life. I would disagree. If we do not care what we eat, we do not care for ourselves, and if we do not care for ourselves, how can we care for others?"
Fictional cookery writer Hilary Small, in episode 6, series 2 of 'Pie In the Sky'
** ** ** ** ** **
Click Here for
Food Emergency
Websites, Phone #s,
E-mails, etc.

** ** ** ** ** **
Classic Fish and Seafood Recipes

** ** ** ** ** **
** ** ** ** ** **

IN SEASON FOR AUTUMN
Brussels Sprouts Trivia

Brussels Sprouts Recipes

Brussels Sprouts Cooking Tips
Cranberry Trivia

Cranberry Tips

Green Bean Recipes

Sweet Potato & Yam Trivia

Sweet Potato & Yam Recipes
Winter Squash Trivia

Squash Recipes
** ** ** ** ** **
DID YOU KNOW?
In England the 'Long Parliament' of 1646 banned mince pie, Christmas pudding and Christmas dinners of more than 3 courses. These laws were never repealed, so technically they are still in effect!