Foods of New York Tours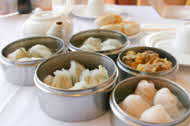 Check out our Chinatown Food Tour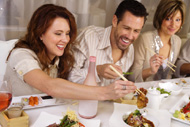 Check out our Sushi Tasting Event

Food Tasting & Cultural Walking Tours of NY City
Discover the REAL New York
Foods of New York Tours - Unique food tasting and cultural walking tours through New York City's most delicious neighborhoods. We provide a non-touristy experience so you feel like a native New Yorker.
Each tour includes classic food tastings from one-of-a-kind specialty food shops and ethnic eateries as well as an off the beaten path glimpse of the history, culture, architecture, entertainment offerings, and neighborhood restaurants. We also offer a sit-down food tasting/dining event featuring the history and culture of Sushi and Japanese Tapas.

Visit the Foods of New York Tours website for complete details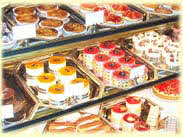 Greenwich Village Food and Culture Tour
From Bohemians to Beatniks, Greenwich Village has welcomed for over two centuries the poet, the revolutionary, the schemers and the dreamers from around the world. Join up as we follow in their footsteps on a delicious journey through time.

Chelsea Market-Meatpacking District Food & Culture Tour
The Chelsea Market-Meatpacking District Tour highlights 2 classic New York neighborhoods on the cusp of change. These areas are fast becoming 'New Destinations' for the city. During the tour you will learn about the sinister past, colorful present, and exciting future of these areas while tasting many delicious food specialties!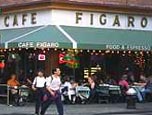 Central Greenwich Village/ SoHo Food and Culture Walking Tour
Tastings in two historic neighborhoods
Come along on a delightful stroll through two distinctly different NYC neighborhoods: One vibrant and exciting, and the other surprisingly quaint. Sample a variety of ethnic treats as you discover the history and culture of these unique and celebrated areas.

Chinatown Food and Culture Walking Tour
The art of dumplings, Peking Duck and more!
Discover the history, culture, and delicious food specialties of New York City's Chinatown! Taste authentic delicacies from two exquisite Chinese restaurants and three specialty food shops on this combination walking tour and sit down tasting.
Visit the Foods of New York Tours website for complete details

Private Tours are also offered.
Foods from ethnic eateries and specialty food shops - For example: French Opera Cake, Authentic New York style thin crust pizza, aranccini - an Italian rice ball, unique cheeses and olives, rustic French bread, panko crusted portobello mushrooms, fresh filled canolli, etc. We also try our best to accommodate special dietary restrictions.