Cooking Channel New Episode Highlights
June 3-7, 2014
MAN FIRE FOOD
Season Premiere
"Hollywood Calling"
Premiering Tuesday, June 3rd
At 8:00pm ET/ 5:00pm PT
Roger loves a great barbecue sandwich and when the meat is cooked low and slow and kissed with just the right amount of smoke, he rolls up his sleeves and digs in. Roger heads to The Barbecue Exchange for two sinfully delicious sandwiches packed with pulled pork and bacon. Then it is off to Papa KayJoe's BBQ in Centerville, Tennessee where pork, pickles, slaw and hot sauce are sandwiched between crispy corn cakes.

ROAD TRIP WITH G. GARVIN
Episode Title: "Miami"
Premiering Wednesday, June 4th At 9:00pm ET / 6:00pm PT
G. Garvin hits Miami, Fla., and heads to Crackers where he cooks up tender maple-glazed pork chops with a side of buttery sweet potato mash. Then he heads downtown to Batch Gastropub, for some of the best pork belly in town and a taste of their special blended cocktails. G. wraps things up in Coral Gables at Swine to taste their famous dish, the Hoppin' Jack Rabbit, and gets a lesson in how to make a Miami favorite; key lime pie.

REAL GIRL'S KITCHEN SERIES PREMIERE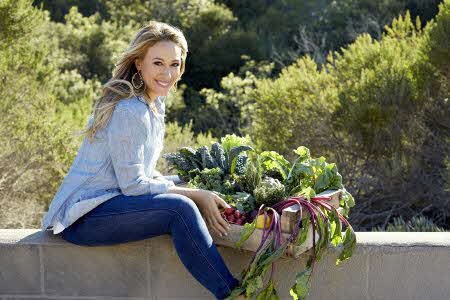 Series Premiere Episode "Mali-Booyah!"
Saturday June 7th at 2:00PM ET / 11:00AM PT
Host, Haylie Duff retreats to Malibu for some much needed R&R with her sister Hilary Duff, and friends Megan and Arielle. While the detox weekend begins with preparing green smoothies and salads and even an intense Piloxing workout, Haylie and the girls cannot help but head to the beach to indulge in pizza, wine, and a tasty bonfire banana boat dessert by the end.
About Real Girl's Kitchen
Hosted by Haylie Duff and based on her wildly popular namesake blog and cookbook, Real Girl's Kitchen takes you into Haylie's kitchen, and world, where she serves up recipes, stories and adventures. A true Texas girl at heart, Haylie blends her southern roots with her busy life in Hollywood for the perfect combination of food, family, travel, work and play. This lifestyle docu-series will follow Haylie on her daily adventures in Los Angeles, where she lives, as well as New York, where she always finds inspiration.