Weight of the Nation For Kids Parts 2 & 3:
Kebreeya's Salad Days & Quiz Ed
The WEIGHT OF THE NATION FOR KIDS is a family-friendly three-part series of half-hour specials for young people spotlighting decisions children and their families can make to improve their health now and in the future. Directed by Emmy winners Shari Cookson and Nick Doob, the second and third parts of the series, KEBREEYA'S SALAD DAYS and QUIZ ED!, debut in May 2013
At home, in school and on the playground, children are bombarded with choices, some healthier than others, and proper knowledge about nutrition and physical activity can help them make better selections.
31.7% of children and adolescents age 2-19 are overweight or obese. According to a survey published by the U.S. Department of Agriculture in 2009, roughly 94% of schools served a lunch that failed to meet federal standards for healthy school meals, and 80% of the lunches served in those schools exceeded federal recommendations for total fat and saturated fat.
KEBREEYA'S SALAD DAYS follows 17-year-old Kebreeya's crusade to improve nutrition awareness on a personal, family and community level in her North Carolina town. After her mom's gastric-bypass surgery, and seeing relatives with asthma and diabetes, Kebreeya changes her diet to exclude fast food and soda, and tries to get her family to follow suit. Though not completely converted to "Kebreeya food" yet, her mother has been inspired by her daughter's efforts and is choosing her food more wisely.

Kebreeya maintains a garden at an elementary school and encourages others to do the same via the student group SWARM (Students Working for an Agricultural Revolutionary Movement). She also solicits lunch menu suggestions from other students and submits them to school officials, proposing a salad bar for their high-school cafeteria. Kebreeya first takes the idea to school-board officials and then to the town's city council and mayor, and shows how kids can make a difference in creating healthier school nutrition environments.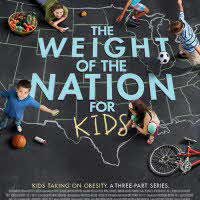 QUIZ ED! tests the nutrition knowledge of students of varying ages and activity levels to inspire them to take action, revealing that there are steps kids can take toward a healthier lifestyle, for instance, choosing foods with less sugar, as well as not skipping meals. The special also spotlights kids' concerns about their level of physical activity. Kassidy hated physical education class until she met Coach Joe, who explained the benefits of strength training. Likewise, Gunther describes how difficult but important it was to cut back on video games in favor of more real-life sports, saying, "I've realized that after a while I'm like, 'Hey, I'm so lazy. I don't do anything. I pant like crazy whenever I do anything with my friends involving exercise'…It's been hard, honestly." Meanwhile, team sports-averse Thomas discovers a love for martial arts. Answering tricky trivia questions, the kids of QUIZ ED! show how much they already know about keeping fit.

All films will be available in English and Spanish, and will also stream free of charge on HBO.com.

This year's campaign for "The Weight of the Nation" will reach deep into local areas to distribute 20,000 community action kits that support local organizations working on obesity prevention across the country. The kits include the three films of THE WEIGHT OF THE NATION FOR KIDS in both English and Spanish.
For more information, visit: http://theweightofthenation.hbo.com/
Emmy-nominated for Outstanding Nonfiction Series, 2012's "The Weight of the Nation" is an unprecedented collaboration of HBO and the Institute of Medicine (IOM), in association with the Centers for Disease Control and Prevention (CDC) and the National Institutes of Health (NIH). Made in partnership with the Michael & Susan Dell Foundation and Kaiser Permanente, the series includes four documentary films, the three-part series THE WEIGHT OF THE NATION FOR KIDS, 12 bonus shorts, a robust website and social media campaign, a book co-authored by Judith Salerno, Leonard D. Schaeffer, executive officer of the Institute of Medicine, and John Hoffman, executive producer of "The Weight of the Nation," and published by St. Martin's Press, and nationwide outreach to more than 40,000 community-based organizations.