'MAN FIRE FOOD' SEASON PREMIERE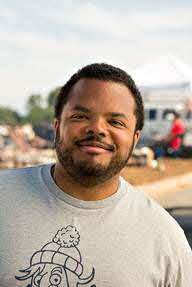 This June, head down the coast and join Chef Roger Mooking in South Carolina as he kicks off his season premiere of 'Man Fire Food' on Cooking Channel

MAN FIRE FOOD Season Premiere
Monday, June 3rd (9:30 pm ET | 6:30 pm PT)

"South Carolina Surf and Turf"

Roger heads to South Carolina in search for traditional whole hog barbecue and low-country oyster roasts. Hemingway, a small town located about 80 miles outside Charleston, is home to Scott's Bar-B-Q. Roger meets pit master Rodney Scott and his mother Ella. Rodney has been cooking whole hog since he was eleven years old. His smoke-filled pit room cooks up to fourteen hogs at a time. Roger helps Ella pull the pork and season it with their secret sauce. Next stop, in fishing town McClellanville, Roger meets Oliver Thames who invented a unique oyster roaster. Local cluster oysters are piled over a metal sheet positioned over a firebox. Blankets of wet burlap rest on top of the oysters which help them steam open.

About Roger Mooking and Man Fire Food:
Chef Roger Mooking, returns to Cooking Channel for the second season of Man Fire Food, premiering Monday, June 3rd at 9:30pm ET/6:30pm PT. Roger's fascination with flames continues as he travels across the country in search of the most inventive ways to cook with fire, and this season the heat is hotter and the flavors are bolder. From traditional Hawaiian grub smoked in an underground lava pit to whole ducks on Brazilian skewers cooked on top of an outdoor oven, each stop delivers sizzling recipes and out-of-this-world heat.
Cooking Channel: www.cookingchanneltv.com