Alvin Starkman: Introduction To Oaxaca
I have to admit that it was neither food nor drink, but rather the warmth of the people which drew us to Oaxaca as visitors, initially in 1991. Between then and moving permanently to the capital of this southern Mexican state in 2004, my family and I vacationed exclusively in the city of Oaxaca --- two or three times a year. No more Florida to visit the in-laws; much less time at our lakefront cottage, though a mere hour and a half from hometown Toronto; and giving nary a thought to venturing to any other exotic land.

In '93 or '94 I began to appreciate the gastronomic richness of the region, and understand why many argue that Oaxaca has a culinary tradition unmatched in all of Mexico. The melding of indigenous tradition with Old World products from Spain, beginning with the Conquest, was the genesis of an institution: the unique combining of flavors, herbs, produce and meats, at times with previously deemed repulsive ingredients such as grasshoppers (chapulines) and larvae (gusanos).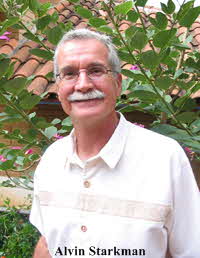 Don't buy into the oft noted belief in the "seven moles of Oaxaca." Each region of the state boasts different local ingredients producing a variety of tastes and textures. The mole amarillo of Oaxaca's central valleys is distinctly different from the dish of the same name prepared on the coast. In a state with 16 different cultures spread throughout broadly diverse climatic regions, can there be any doubt?

The roadside eatery along a secondary highway often yields a better meal than the finest white linen restaurant in Oaxaca's downtown core --- and just as safe for the stomach.

The city's multitude of quaint shops, museums, galleries and Dominican churches, together with the pageantry of rural native marketplaces, craft villages, Zapotec ruins and more, have contributed to UNESCO designating Oaxaca a World Heritage Site.

Yes, I write about more than food and liquid inebriants, often diverting my energies to other aspects of culture. But most of my musings will consist of advice for the foodie traveling to Oaxaca --- both the bold adventurer, and the more traditional tourist: restaurant and cooking school reviews; recipes; and all about mezcal, pulque and the colorful histories of their makers.
About the Author: Alvin Starkman
Alvin Starkman (M.A., Social Anthropology; LL.B., Osgoode Hall Law School), moved to Oaxaca with wife Arlene in 2004, after a successful career in Toronto as a family law litigator. Alvin now writes about Oaxaca's diverse cultural traditions, leads small, personalized tours to the craft villages, market towns, mezcal factories, ruins and off-the-beaten-track sights in the region's central valleys, consults to documentary film companies, and operates Casa Machaya Oaxaca Bed & Breakfast, combining the comfort and service of a downtown Oaxaca hotel, with the personal touch and quaintness of a country inn.
Email Alvin at oaxacadream@hotmail.com