See also: Dried Beans; Green Beans; Lima Beans; and other individual beans; Article on Beans
BEAN TRIVIA & FACTS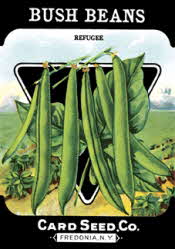 January 6 is National Bean Day

The average American eats more than 15 pounds of beans each year.

There are 3 main types of beans that are eaten fresh, two are native to the Americas and one is native to southwest Asia and the Mediterranean area: the common bean, the lima bean and the broad or faba (fava) bean.

The common bean (Phaseolus vulgaris) and the lima bean (Phaseolus limensis) are native to Central and South America, and hs been cultivated for almost 10,000 years.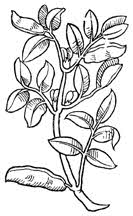 The broad bean or fava bean (Vicia faba) is an Old World bean whose use dates back 20,000 years, possibly originating in North Africa, but has also been cultivated in Europe and West Asia for thousands of years.


There are 30,483 people in the U.S. listed on whitepages.com with the last name 'Bean' (Mark Morton, 'Gastronomica', Fall 2010)
Fresh beans are classified into two basic categories: edible pod beans and shell beans. Green beans, otherwise known as snap or string beans, are the most popular edible pod bean in the United States. The lima bean is the most common shell bean sold in the United States.
CDC.gov - 5 a Day
From the royal tombs of ancient Egypt to the Old Testament cultivation, preparation, and consumption of beans are recognized. In some Eastern cultures, legumes were a basic dietary staple that can be traced back more than 20,000 years. The lima and pinto bean were cultivated for the first time in the very earliest Mexican and Peruvian civilizations more than 5,000 years ago, being popular in both the Aztec and Inca cultures.
CDC.gov - 5 a Day