GEKKEIKAN SAKE TERIYAKI CHICKEN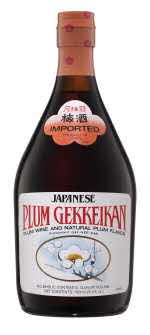 With its herbaceous flavor profile, Gekkeikan Sake, is the perfect ingredient for a tasty teriyaki chicken marinade.
Serves 4

Ingredients
• 1 lb. chicken breast, 1/4 inch sliced
• ¼ cup Gekkeikan Sake
• 1/3 cup soya sauce
• 1/3 cup mirin
• 2 tbsp sugar
• 1 tbsp vegetable oil

Directions
1. In a bowl combine sake, soya sauce, mirin and sugar. Whisk and place the chicken slices and marinade for 30 minutes in the refrigerator.

2. Heat the oil in a skillet; brown both sides of the chicken slices for 1 minute.

3. Pour in the teriyaki sauce used for the marinade into the skillet and continue to cook until the chicken has glazed.

4. Remove the skillet from heat, serve on a plate and drizzle any remaining sauce from the pan.

5. Serve the sake teriyaki chicken with boiled rice, steamed asparagus, slices sautéed king oysters mushrooms and greens onions.
Recipe courtesy of Sidney Frank Importing Co., Inc.