JÄGERMEISTER SOUFFLÉ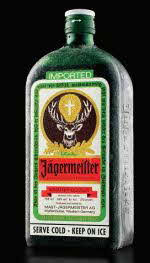 The 56 different natural ingredients found in Jägermeister, including select herbs, blossoms, roots and fruits, adds subtle flavor to the soufflé.
Serves 8

INGREDIENTS
• 4 Tablespoons unsalted butter
• 4 tablespoons flour
• 1 cup whole milk
• 8 eggs, divided
• 6 tablespoons orange marmalade
• ½ cup Jägermeister
• ¼ teaspoon cream of tartar
• 2 tablespoon sugar
• Confectioner's sugar for dusting

DIRECTIONS
Preheat oven to 400°F.

1. Butter and sprinkle an 8 inch soufflé dish with granulated sugar.

2. In a small pan, melt the butter on low heat and add the flour. While stirring, add the milk. Mix until smooth and free of lumps.

3. Remove the pan from the heat and chill in ice water.

4. Mix only 6 egg yolks, the marmalade and Jägermeister.

5. In a large bowl, beat the 8 egg whites with the cream of tartar and slowly add the sugar until stiff peaks form.

6. Fold in a third of the stiff beaten egg whites and whisk to lighten. Fold in the remaining egg whites into the mixture with a rubber spatula until smooth.

7. Pour the soufflé batter into the prepared mold and level the surface with the spatula.

8. Run your thumb around the top edge of the mold to help the soufflé rise.

9. Bake the soufflé on low rack of the oven for 25 minutes, until the soufflé has risen and is golden brown in color.

10. Dust the soufflé with confectioner's sugar and serve immediately.

Recipe courtesy of Sidney Frank Importing Co., Inc.