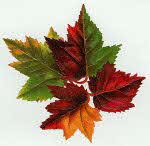 OCTOBER 28
Today in Food History
• EU: Daylight Saving Time ends (2018)

• National Chocolate Day [Nat'l Confectioners Assoc]
(Chocolate Trivia & Facts)

• National Wild Foods Day

• Feast of Simon the Apostle, patron of curriers, sawmen and tanners
• UK: [National Curry Week] (October 22-28, 2018) Celebrate over 200 years of Indian restaurants in UK

• UK: National Honey Week (October 22-28, 2018)
[British Beekeepers Assoc] (Honey Trivia & Facts)

On this day in:
1726 'Gulliver's Travels' by Jonathan Swift was published by Benjamin Motte in London.

1793 Eli Whitney applied for a patent for his cotton gin.

1813 Canada: In Charlottetown, Prince Edward Island, Sancho Byers was hanged for stealing a loaf of bread and a pound of butter.
1846 (Georges-) Auguste Escoffier was born. Escoffier was called "the emperor of chefs" and "emperor of the world's kitchens" by Emperor William II of Germany. He modernized and codified the elaborate haute cuisine created by Marie-Antoine Carême, and developed the 'brigade de cuisine,' system of kitchen organization. Escoffier was chef at the Carlton Hotel in London, the Grande National Hotel in Lucerne, Switzerland, the Grand Hotel in Monte Carlo, the Savoy in London and the Ritz hotels in Paris and New York City. His books include 'Guide culinaire' and 'Ma Cuisine.'
1886 The Statue of Liberty ('Liberty Enlightening the World') was officially unveiled and dedicated in New York Harbor.

1912 The Carleton Hotel opened in Montreal, Canada (now the Ritz Carleton).

1914 George Eastman introduced color photography process.
1916 Cleveland Abbe died. Abbe was an astronomer and meteorologist, and is considered the "father of the U.S. Weather Bureau." The Weather Bureau (National Weather Service) was authorized by Congress in 1870.

1919 The Volstead Act was passed, which enforced the 18th amendment, prohibiting the sale of alcoholic beverages. It went into effect on January 16, 1920.
(Prohibition Trivia and Facts)
1927 Pan American Airways inaugurated the world's first scheduled international flight with a 90 mile flight from Key West to Havana, Cuba.

1948 Swiss chemist Paul H. Muller received the Nobel Prize in Chemistry for discovery of the insecticidal properties of DDT. (See also Jan 29, 1958)

2007 'Bee Movie' premiers in California. Animated comedy about a bee who sues the human race when he discovers humans actually eat honey.
(Honey & Honeybee Trivia & Facts)


Please feel free to link to any pages of FoodReference.com from your website. For permission to use any of this content please E-mail: [email protected] All contents are copyright © 1990 - 2019 James T. Ehler and www.FoodReference.com unless otherwise noted. All rights reserved. You may copy and use portions of this website for non-commercial, personal use only. Any other use of these materials without prior written authorization is not very nice and violates the copyright. Please take the time to request permission.


CULINARY SCHOOLS
and COOKING CLASSES
From Amateur & Basic Cooking Classes to Professional Chef Training - Over 1,000 schools & classes listed for all 50 States, Online & Worldwide
FREE Food Magazines
An extensive selection of free food, beverage & agricultural magazines, e-books, etc. for qualified professionals
FoodReference.com (since 1999)
FOOD CALENDAR SECTION: Today in Food History, Timeline & Food Holidays: National Food Days, Weeks & Months