See also: Baking Articles --- Cake Recipes
CAKE BAKING TIPS
Aluminum pans with a dull finish are best for baking most cakes.

Always fill cake pans at least half full with batter.

Follow directions for measuring, adding and mixing ingredients exactly. The order ingredients are added to the mixture affects the quality of the cake, as does the method of mixing.

Bake cakes in center of the oven and don't open the oven door until you are sure the cake is almost done.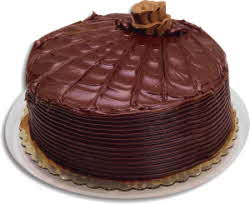 Chocolate cake. Add a teaspoon of vinegar to your cake mix for a more delicious chocolate cake.

If you store half an apple in the container where you are storing a cake, the cake will retain its freshness longer.

When slicing cheesecakes use a hot, wet knife. Dip the knife in hot water and wipe with a damp paper towel before each slice.