JANUARY 9 - Today in Food History
• National Apricot Day (Apricot Trivia & Facts)
• National Pizza Week (Jan 8-14, 2023 - 2nd week)
(Pizza Trivia and History -- Pizza Recipes)
(Pizza Quotes)

On this day in: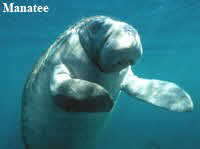 1493 Christopher Columbus, sailing near the Dominican Republic, spots three "mermaids" -- actually they were manatees.
1788 Connecticut ratified the U.S. Constitution, becoming the fifth state.
(Connecticut Food Trivia & Facts)
1838 Julius Hatch, of Great Bend, Pennsylvania was granted patent for a "Machine for sowing plaster, lime, ashes, seed, grain and other separable substances".
1838 The first Flea Circus in the U.S. opened at 187 Broadway in New York City.
1858 Elizabeth Gertrude Knight Britton was born. An American botanist, her efforts were a major factor in the establishment of the New York Botanical Gardens.
1863 The world's first underground railway, London's Metropolitan Railway, officially opened. It was opened to the public the following day.
1864 Paul Kroegel was born (died 1948). The first U.S. Game Warden at Pelican Island on the Indian River on Florida's East Coast. Pelican Island was the first national wildlife refuge in the U.S. (March 14, 1903)
1872 Black American inventor Thomas Elkins, of Albany, New York received U.S. patent No. 122,518 for a 'Chamber Commode'
1887 'The Great Die Up.' Record cold and snow decimates cattle herds in the Western U.S. More than a million cattle died of starvation and temperatures as low as 63°F below zero. It marked the end of open range ranching, as ranchers began to fence off land to grow hay and grain to feed their cattle.
1956 The first 'Dear Abby' column was published.

1969 "I Heard It Through The Grapevine" by Marvin Gaye is #1 on the charts.
1980 "Escape (The Pina Colada Song)" by Rupert Holmes is #1 on the charts.

1995 Peter Cook, British actor and comedian died.