The Best Of America's Regional Foods, Delivered!
Do you long for the best foods from your hometown or home state? Would you love to have a real Philadelphia Cheesesteak on an Amoroso Bakery roll, or an Egg Cream made with Fox's U-Bet Chocolate Syrup from New York? How about a Key Lime Pie from the award winning Key West Key Lime Pie Company?

Treat yourself to your favorite hometown specialty, or take a culinary road trip from the comfort of your own home and taste for yourself why these famous regional foods are so good.

The best of America's iconic regional foods are available for gift giving packages for the first time. From Chicago's famous Vienna Beef hot dogs to Buffalo's legendary Anchor Bar chicken wings to the incredible brown bag apple pie made only at Wisconsin's own Elegant Farmer, Foods Across America™ (www.foodsacrossamerica.com) is making it possible to get the best of America's regional foods sent right to your door.

Foods Across America (FAA) has literally logged thousands of miles in search of America's most beloved regional foods. FAA provides a culinary road trip for gift givers, including exclusive packages bundling delectable food items from different regions of the country.

Foods Across America is offering great food from more than 40 regional brands.

Bundled Foods Across America gift offerings include: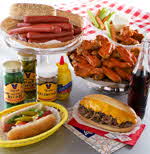 • Famous Fast Food Bundle: Feast on fabulous fast food from three of the country's favorite cities. Includes: Vienna Beef Hot Dog kit with the hard-to-find components to make authentic "Chicago Style" dogs; Philadelphia Cheesesteak kit with beef steak, Philly Cheese Sauce and rolls and iconic Anchor Bar Wings.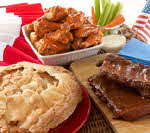 • All America Meal Bundle: Rediscover America one bite at a time with an appetizer, entrĂ©e and dessert from our country's finest regions. Includes plump Anchor Bar Buffalo Chicken Wings, two half-slabs of Fiorella's Jack Stack Barbecue Ribs and an Elegant Farmer Apple Pie.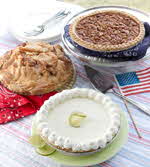 • American Pie Bundle: Check out this all-American three pack, each from a different state across the country: traditional pecan pie from Mississippi's Bass Pecan Company; baked in a brown bag, apple pie from Wisconsin's Elegant Farmer; and Florida's Key Lime pie with just the right balance of tart and sweet from The Key Lime Pie Company.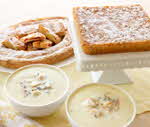 • Best Kept Secrets: Everyone has their best-kept culinary secrets and now you can enjoy three of the best: Racine Danish Kringle pastries from Racine, Wisconsin; Grandma's Wild Rice Soup from Duluth, Minnesota; and Gooey Butter Cake from St. Louis, Missouri.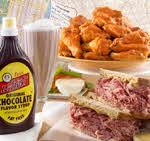 • New Yorker Bundle: Eat like a native New Yorker with this gift bundle: Carnegie Deli whole corned beef; Fox's U-Bet Chocolate Syrup; and Anchor Bar Wings.



"We truly understand America's love and loyalty for iconic regional foods and we wanted to make it easier for everyone to have instant access to their favorites (and eat them too)," said Tracey Stone, vice president of sales for Foods Across America. "We've worked with famous restaurants and recipes from across the U.S.A. to create unique and delectable parings that offer something for everyone, from the seasoned foodie to the novice gift givers to the most difficult to buy for."

Foods Across America is dedicated to making America's favorite regional brands easily available to everyone in unique gift combinations. For more information, or to order visit www.foodsacrossamerica.com or call 1-800-621-4224.