See also: Cans; Canned Food; Cans, Recycling; Can Openers
ALUMINUM TRIVIA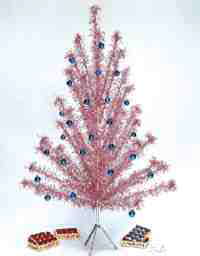 Aluminum is the third most abundant element in the earth's crust.

Aluminum conducts heat about half as fast as copper.

In 1959 the Aluminum Specialty Co. of Manitowoc, Wisconsin introduced the first aluminum Christmas Tree.
Aluminum beverage cans were introduced in 1964, and by 1985 the dominated the beverage market.
Every day more than 90 million aluminum cans are produced, and about half of them end up being recycled.

The first 12 oz aluminum can was introduced by Royal Crown Cola in 1964. It wasn't until 3 years later that Coke started using the aluminum can.
Aluminum was introduced in metal can making in 1957.
Aluminum cans are thinner than 2 pages of a glossy magazine page, weigh less than ½ ounce, and can withstand more than 90 pounds per square inch of pressure (3 times the pressure of a car tire!).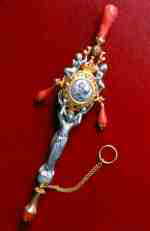 Napoleon Bonaparte's nephew, Napoleon III (Louis Napoleon Bonaparte) [1808-1873] had a rattle and other toys made of aluminum, which was then a rare precious metal only the rich could afford.

The pyramid that crowns the top of the Washington Monument is aluminum.