MARSHMALLOW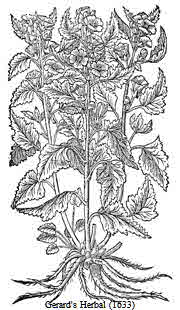 The Mallow family of plants (Malvaceae) includes hollyhock, the cotton plant, okra, marsh mallow and the Rose of Sharon.

The roots of the marsh mallow (Althaea officinalis) were the source for the original marshmallow candy, made by boiling the soft inner pulp from the roots with sugar until very thick.

According to Harold McGee in 'On Food and Cooking,' "the first marshmallow-like confection, called pate de Guimauve, was made in France" from the juice of the marsh mallow.

Today, marshmallows are made from sugar, corn syrup and gelatin.