CARNATIONS

(edible flowers)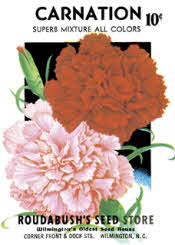 Carnations, also called clove pink and gillyflower, are an edible flower with a spicy odor that are native to the Mediterranean region.

They can be candied, pickled with spices, and used fresh in salads.

In the past it has been used to spice wine and beer, and as a substitute for the more expensive clove.