CAPERS: TRIVIA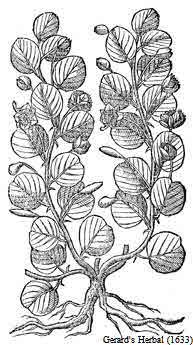 The Caper bush (Capparis spinosa) grows wild on mountain slopes, especially those that border the Mediterranean. It is cultivated mainly in Spain, Italy, Algeria and France.

Capers are the pickled, unopened flower buds of a Mediterranean bush and have been used as a seasoning and condiment since ancient Roman times.

Capers grow wild throughout the Mediterranean area, both in Africa and Europe. The young flower buds are picked daily, early in the morning, allowed to wilt for for a few hours, and then placed in vinegar, salted white vinegar or dry salted. Capers have a sharp, pungent, salty sour taste.
CULINARY SCHOOLS
& COOKING CLASSES
From Amateur & Basic Cooking Classes to Professional Chef Training & Degrees - Associates, Bachelors & Masters - More than 1,000 schools & classes listed for all 50 States, Online and Worldwide
FOOD TRIVIA and FOOD FACTS
Please feel free to link to any pages of FoodReference.com from your website.
For permission to use any of this content please E-mail: [email protected]
All contents are copyright © 1990 - 2023 James T. Ehler and www.FoodReference.com unless otherwise noted.
All rights reserved. You may copy and use portions of this website for non-commercial, personal use only.
Any other use of these materials without prior written authorization is not very nice and violates the copyright.
Please take the time to request permission.
FoodReference.com (since 1999)
FOOD TRIVIA and FOOD FACTS SECTION