Carrots with Lemon Dill Butter
The Carrots with Lemon Dill Butter recipe below allows home cooks to elevate simple carrots with nothing more than cupboard staples. Nielsen-Massey Pure Lemon Extract is added to clarified butter, salt, white pepper and fresh or dried dill for a light splash of citrus that will stand out and enliven the whole meal.
Serves 6 to 8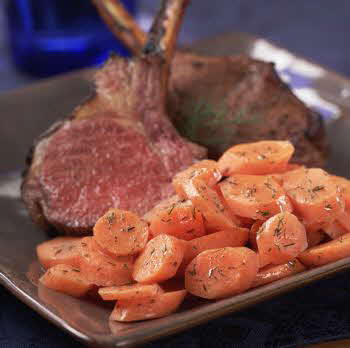 INGREDIENTS
· 1/4 cup clarified butter
· 2 teaspoon Nielsen-Massey Pure Lemon Extract
· 2 teaspoon Minced fresh dill, or 1 teaspoon dried organic dill
· 1/2 teaspoon salt
· 1/4 teaspoon white pepper
· 1 pound carrots, sliced

DIRECTIONS:
Whisk the clarified butter, lemon extract, dill, salt and white pepper in a large bowl.

Add the carrots to the butter mixture and toss gently to coat.

Place the carrots in a preheated large sauté pan.

Sauté until tender-crisp. Serve warm.

Note: Clarified butter is melted, and white milk solids are skimmed of the top, which allows the butter to be less heat sensitive and reduces the risk of burning.

Recipe courtesy of Nielsen-Massey (nielsenmassey.com )