CHIVES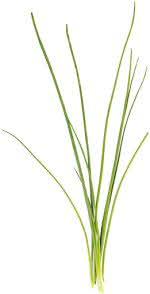 Chives are an herb native to the temperate and northern parts of Europe, Siberia, and North America. It has a long history of use in the kitchen, with some recipes from China going back at least 5,000 years. Rumanian Gypsies used chives as part of their fortune telling rituals, and when dried bunches of chives were hung in the house it was believed to drive away disease and evil influences.

A hardy, fast growing herb in the lily family, chives are cultivated for their long slender leaves. They are used in salad dressings, herb butters and vinegars, soups, stews, etc. The flowers are also edible.

Chives are believed to strengthen nails and teeth, and have antibiotic properties. It is said that chives are an appetite stimulant, relieve high blood pressure, and are a natural insect repellent. Chives inhibit mildew, and are used in feed for turkey hatchlings.

CULINARY SCHOOLS
& COOKING CLASSES
From Amateur & Basic Cooking Classes to Professional Chef Training & Degrees - Associates, Bachelors & Masters - More than 1,000 schools & classes listed for all 50 States, Online and Worldwide
FOOD TRIVIA and FOOD FACTS
Please feel free to link to any pages of FoodReference.com from your website.
For permission to use any of this content please E-mail: [email protected]
All contents are copyright © 1990 - 2020 James T. Ehler and www.FoodReference.com unless otherwise noted.
All rights reserved. You may copy and use portions of this website for non-commercial, personal use only.
Any other use of these materials without prior written authorization is not very nice and violates the copyright.
Please take the time to request permission.


FoodReference.com (since 1999)
FOOD TRIVIA and FOOD FACTS SECTION