BEETS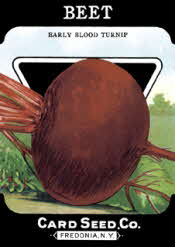 Recipes for beets from the 1st century Roman, Apicius.
(Alexis Soyer, The Pantropheon, or A History of Food & Its Preparation in Ancient Times, 1853)

1
"Boil, over a slow fire, some very tender white beet; add leeks, which have been taken from their native soil some days previous; when all this is cooked put it into a saucepan with pepper, gravy, and raisin wine; take care that the ebullition (boiling) be regular, and serve."
2
"Tie in bundles the beet you have carefully chosen, wash it, throw in some nitre, and boil it with water; then put it into a saucepan with sun-raisin wine, pepper, cummin, and a little oil; at the moment of ebullition (boiling) add a mixture of gravy and coarsely chopped walnuts; cover the saucepan for an instant, uncover, and serve."
3
"When you have boiled beet in water until it is tender, add a pulp of leeks, some coriander, and cummin seed, carefully combined with flour and sun made wine; place these different ingredients in a saucepan, and add gravy, oil, and vinegar."