Maple Syrup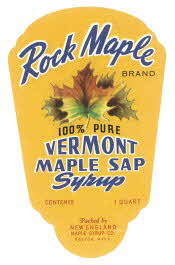 Maple syrup has about 50 calories per tablespoon.

There are four grades of maple syrup:
• Grade A light amber in color, with a mild, subtle flavor.

• Grade A medium is a medium amber, with a mellow flavor, and is the most popular.

• Grade A dark (formerly Grade B) is dark amber with a hearty flavor.

• Grade B (formerly Grade C) is very dark (the least expensive) with a robust molasses-like flavor, and is used mostly by commercial manufacturers with other ingredients for 'maple flavored' syrups.

One gallon of maple syrup weighs about 11 pounds.
One cup weighs about 11 ounces, and one ounce is about 1 tablespoon.