SUGAR TRIVIA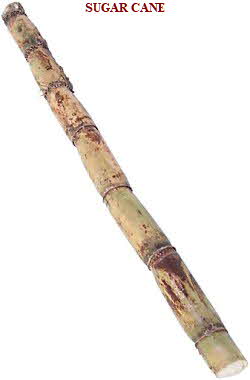 Brazil is the world's largest producer of Sugar Cane. (2010)


Cola beverages (and other soft drinks) taste better when made with real sugar instead of corn syrup. Coca Cola is now using sugarcane - but not in Coca Cola. The sugarcane is being used in a process to make plastic Coke bottles that are 70% petroleum based and 30% sugar cane based. (2010).
The U.S. produces about 8.4 million metric tons of sugar each year.

There is the equivalent of almost 16 cubes of sugar in each 20 ounce bottle of Cola.

Up until the 1500s, sugar was so expensive that is was used in small amounts as medicine and to sweeten wine, but not in food.
Confectioner's sugar is also called powdered sugar, and icing sugar in the United Kingdom. White granulated sugar is very finely ground, sifted and mixed with about 1% to 3% starch, cornstarch, or calcium phosphate to keep it dry and to prevent caking. 10X (ultrafine o聲 superfine) is the finest powder and what you will find on your supermarket shelves. Bakers and confectioners are the only ones who have use most other grades such as 4X (fine) and 6X (very fine). If you have no confectioner's sugar, you can put some graɮulated (regular) sugar in a blender with a pinch of cornstarch and process it.

Honey contains 18 more calories per tablespoon than refined sugar.

The average American consumes over 61 pounds of refined sugar each year.