CRISCO HOLIDAY HOTLINE
Every year, thousands of home chefs struggling with their pie crusts rely on the brand they can trust – Crisco®. The Crisco Pie Hotline is back to offer the latest baking, storage tips, time saving hints and the option to talk to a live pie pro.

Crisco Pie Hotline: 1-877-FOR PIE TIPS
Regular Live Pie Expert Hours: Monday - Friday (9 - 7 EST)

Extended Holiday Hours:
Nov 15 - Nov 24: Monday - Friday (8am - 8pm EST)
Dec 13 - Dec 23: Monday - Friday (8am - 8pm EST)
Consumers can call 1-877-FOR PIE TIPS toll-free to find answers to some of the most common pie-baking questions like:

• "How can I keep the bottom of my pumpkin pie crust from becoming soggy?"

• "How do I keep the pie crust from separating from the filling?"

• "Can you give me step-by-step instructions for making a pie crust?"
With help from the Crisco Pie Pros, beginner and experienced home chefs alike will impress their friends and relatives with delectable, homemade holiday pies!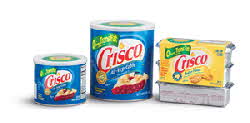 The Crisco Pie Hotline features tips and new helpful hints American Pie Council Crisco National Pie Championship's Champions. The pre-recorded tips from these experts as well as the live Crisco Pie Pros will give your readers the tools they need to create the perfect pie every time.

In addition, the Crisco Pie Hotline is offering a new "Better For You Apple Pie" recipe as an alternative to the classic double crust apple pie.

Home cooks can also visit Pie Central at www.crisco.com to find useful charts with troubleshooting tips, step-by-step visual instructions to create delicious pie crusts and simple, yet tasty recipes using seasonal ingredients.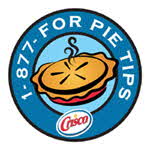 The Crisco Pie Hotline offers tips including: How to achieve a tender, flaky crust time after time; Solutions to common pie crust problems, such as preventing dough from becoming too crumbly, thick or soggy; Pie baking tips that will save time in the kitchen and help your pies come out looking and tasting great; How to choose and prepare pie fillings, both savory and sweet; and, Information on decorating pies with just a few special touches that will wow guests and keep them coming back for more.