SIMPLE STEPS TOWARD A HEALTHY LIFESTYLE
Antioxidant-Rich Spices and Herbs Can Enhance Your Daily Routine
May, 2009 - Warmer weather is here, motivating many people to eat more healthfully and exercise to get in shape. A dramatic diet overhaul and change in routine can seem overwhelming. That's why the "small changes" approach is gaining popularity.
Shifting the focus to small, achievable steps is a concept that's currently being championed by a task force of the American Society for Nutrition, Institute of Food Technologists and the International Food Information Council. The group says small changes are more feasible to achieve and sustain – and they could add up to make an even greater impact.

"Making simple lifestyle changes to boost health is easier than people think," says Wendy Bazilian, DrPH, MA, RD, author of The Superfoods Rx Diet. "For example, taking a four minute walk or adding 300 steps each day adds up to an extra mile by the end of the week."

One of Bazilian's simplest – and most surprising – strategies to boost health and wellness is to add antioxidant-rich spices and herbs – like oregano, cinnamon and ginger – to meals, snacks and beverages. Instead of sacrificing taste when reducing some of those "off-limit" ingredients in the name of health, adding spices and herbs to foods enhances not only nutrition value, but also flavor.

Antioxidant Benefits Could Be Just a Sprinkle Away
While colorful fruits such as blueberries and pomegranates and dark leafy veggies like spinach and kale are commonly known as "super foods" with powerful antioxidants, certain spices and herbs are actually rich in antioxidants too.*

"People might be surprised to learn that one-half teaspoon of ground cinnamon has as many antioxidants as one-half cup raspberries or strawberries, and just one-half teaspoon of oregano has as many antioxidants as three cups of fresh spinach," Bazilian says.

Cinnamon and Oregano are two of the McCormick seven Super Spices highlighted for their antioxidant activity which is comparable to many fruits and vegetables, including today's "super foods."
"Because the Super Spices are commonly found in home pantries, they can be such an economical and convenient enhancement to a daily meal and snack routine," notes Bazilian.

Simple Steps for Wellness
With each pinch, dash and spoonful, spices can help boost the antioxidant power of practically everything throughout the day, from snacks and entrees to soups and beverages. Here are a few tips to get you started.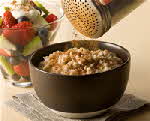 Cinnamon
Perk up your morning coffee with Ground Cinnamon. Sprinkle 1/2 teaspoon over ground coffee before brewing.

Rosemary
Dress up ready-to-bake rolls. Just before baking frozen dinner rolls or ready-to-bake rolls, brush tops with olive oil then sprinkle with crushed Rosemary Leaves and Sea Salt before baking.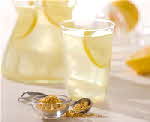 Ginger
Quench your thirst with Ginger Lemonade. Add 1/2 teaspoon Ground Ginger to 1 quart freshly squeezed lemonade or lemonade from a mix.

Red Peppers
Add a kick to store-bought or homemade hummus or guacamole by stirring in 1/4 teaspoon Ground Red Pepper or Crushed Red Pepper. Or, try sprinkling in a little Paprika.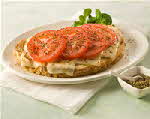 Oregano
For a twist on the typical grilled cheese, prepare sandwich with sliced mozzarella cheese, sliced tomato and 1/4 teaspoon Oregano Leaves.

Thyme
Wake up your taste buds with Herbed Scrambled Eggs. Beat 1/8 teaspoon Thyme Leaves into 2 eggs before scrambling.

Yellow Curry
Create a spiced Curried Pilaf by adding 1/2 teaspoon Yellow Curry to 2 cups hot cooked rice. Add favor and texture with a handful of shredded carrots, peas, raisins or toasted sliced almonds.

For more flavorful, antioxidant-boosting tips and recipes, plus information about the Super Spices and health, visit www.spicesforhealth.com
About McCormick
With an extensive network of researchers, trend experts, chefs, home economists, food technologists, and sensory analysts, McCormick & Company, Inc. keeps its finger on the pulse of flavor. McCormick was founded in 1889 in Baltimore, Maryland. Today it is a global leader in the sale of spices, herbs and seasonings. McCormick sources high quality ingredients from far-reaching destinations to bring a world of flavors to consumers.
* Oxygen Radical Absorbance Capacity (ORAC) of Selected Foods – 2007, Nutrient Data Laboratory USDA, November 2007