See also: Whiskey, Brandy & Liqueurs; History of Grand Marnier
NAVAN Natural Vanilla Liqueur
Cocktails in Three Steps Make for Effortless Holiday Entertaining
NAVAN® Natural Vanilla Liqueur Offers Simple and Sophisticated Ways to Tip a Glass

'Tis the season for cocktail parties and this year NAVAN Natural Vanilla Liqueur is taking the challenge out of mixology for a crowd. Our easy-for-entertaining recipes deliver delicious cocktails in three steps, freeing the host to enjoy the festivities.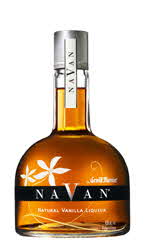 NAVAN Natural Vanilla Liqueur from the House of Grand Marnier is crafted in France using the same aging and blending processes as the world famous orange liqueur. NAVAN stands for Natural Vanilla and is made exclusively from hand-picked vanilla beans, harvested from precious orchids in Madagascar. As the second most expensive spice in the world, natural vanilla gives NAVAN its sophisticated and sensuous flavor profile, creating smooth cocktails, or simply enjoyed on the rocks. Suggested retail price for a 750-ml bottle is $39.00.

POM VANILLE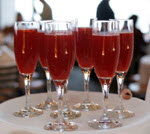 Ingredients
• 1 oz. NAVAN Natural Vanilla Liqueur
• 1 oz. pomegranate puree
• Moet White Star Champagne

Directions
1. Shake NAVAN and fruit purée in a cocktail shaker with ice.

2. Pour mixture into a Champagne flute.

3. Top with Champagne and garnish with a few pomegranate seeds.

Variations: Substitute the pomegranate purée with any fruit purée you prefer-blood orange, black currant, fig, pear-simply add NAVAN, and you have a custom cocktail. For truly effortless entertaining, invite guests to choose their own purées, shake and top with bubbles.

WHITE CHOCOLATE BLISS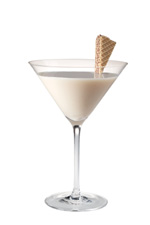 Ingredients
• 2 oz. NAVAN Natural Vanilla Liqueur
• 2 oz. Godiva White Chocolate Liqueur
• Crushed mini candy cane


Directions
1. Shake liquid ingredients in a cocktail shaker with ice.

2. Strain into a chilled coupe glass.

3. Garnish with a sprinkle of crushed candy cane.

Variations: top with a splash of heavy cream for an extra luscious holiday treat or add a few fresh mint leaves to the shaker for a burst of flavor.