See also: Ketchup Facts & Trivia --- Ketchup Recipes
KETCHUP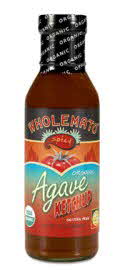 There is more to ketchup than just tomato ketchup. Some of the many varieties that have been popular include lobster, walnut, mushroom, cucumber, cranberry, oyster, lemon, grape, agave, and anchovy.

Unopened bottles of ketchup can be stored for 1 year on a cool, dark, dry shelf. Tightly covered opened bottles will last a month in a cool, dark, dry place.

Tomato Catsup has a high acid content (due to both the tomatoes and vinegar in it) and therefore does not have to be refrigerated after opening. It is safe to store it at room temperature, but it will taste better if kept refrigerated.