OCTOBER 19
Today in Food History
• National Seafood Bisque Day
(Seafood Bisque, Soup, Chowder & Stew Recipes)
• International Gin & Tonic Day (also April 9)
(Gin Quotes)
• UK: [Coffee Week] (October 16-22, 2023) The nation's largest celebration of coffee, all for a good cause.
• UK: National Baking Week (Oct 14-20, 2023)
• UK: Seed Gathering Season (Sept 23-Oct 23, 2023
[The Tree Council] Gather seeds, fruits and nuts which can be nurtured to grow the trees of the future.

On this day in:
1688 William Cheselden was born. An English surgeon and teacher, he was one of the first to describe the role of saliva in digestion.
1886 Horace Williams, John L. Alberger and Louis R. Alberger, of Buffalo, NY, received a patent for a "process of making salt from brine and the apparatus used, it being especially adapted to the manufacture of fine salt and to the saving of fuel usually employed."
(Salt Trivia and Facts --- Salt Quotes)
1897 George Mortimer Pullman died (born March 3, 1831). American engineer and industrialist. He designed and manufactured the Pullman sleeping car for railroads.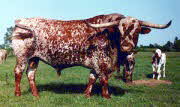 1915 Joseph McCoy died (born Dec 21, 1837). American cattleman, he promoted Abilene, Kansas as a terminus for Texas cattle drives (the Chisholm Trail), shipping the cattle from there by rail to big cities in the Midwest and East.
1917 William H. Fruen died (born July 15, 1845). Received the first U.S. patent for a liquid dispensing vending machine. (see Dec 16, 1884)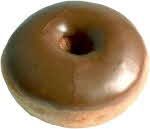 1917 In France, Salvation Army volunteer Helen Purviance made the first doughnuts for homesick U.S. soldiers. The doughnuts became a symbol of the spirit of the Salvation Army's work to ease the hardship of WW I soldiers on the frontline. (Doughnut Trivia & Facts --- Doughnut Quotes)
1937 'Woman's Day' magazine began publishing.
1958 The Brussels World's Fair (Universal and International Exhibition) closed (opened April 17, 1958). The overall theme of the fair was "A World View, A New Humanism." It was the first major world's fair after World War II.
1960 The United States imposed an embargo on exports to Cuba.
1961 'A Cook for Mr. General' opened at the Playhouse Theatre in New York City.

1962 Boxer Evander Holyfield was born. On June 28, 1997, Mike Tyson bit off a chunk of Evander Holyfield's ear in the 3rd round of a boxing match. Tyson was disqualified. (Unsportsmanlike snacking?)
1987 Black Monday. The stock market crashed as the Dow Jones Industrial Average dropped 508 points to 1,738, down 22.6% in value.
2005 A Coalition of conservation and animal welfare organizations sued the U.S. Navy, alleging harm to whales and dolphins from the use mid-frequency sonar.
2006 The Dow Jones industrial average closed above 12,000 for the first time, closing at 12,011.73.