spanish Cooking Tours, Cooking Classes, Culinary Tours in Spain
Instituto Hemingway
Instituto Hemingway wants to give you a warm welcome to our Spanish language school and offer you a great educational opportunity. Spanish courses throughout the year, excellent opportunities to undertake internships in professional companies and paid jobs in hotels. Furthermore, we offer international volunteer programs and diverse possibilities with University semester programs.
Instituto Hemingway Website home page
Here are some of the cooking tour activities we offer:
Cooking classes in Bilbao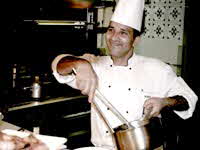 A hands-on, interactive cooking class, given in English or Spanish (about 2 and half hours long) and a full lunch or dinner with Spanish wine. Visit a Professional culinary academy, located in beautiful Bilbao in Northern Spain. The chef is also a member of the Gastronomic Society in Bilbao. These "Societies" are cooking clubs where Basques share their good humor, songs, anecdotes and acquired kitchen wisdom. In this cozy and fun atmosphere, a boisterous lunch with fabulous wines will follow your cooking classes. Typical Basque Dishes include: Lubina a la pimienta verde (sea bass with green pepper) and Marmitako (typical soupy dish made of bonito tuna, potatoes, onions, peppers, and tomato).
Click to visit Instituto Hemingway Routes & Tours page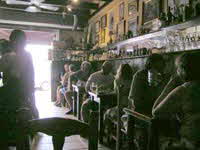 Tapas tour in Bilbao
Tapas Tours are one of the most interesting activities you can enjoy in Spain. Basque "bar food" has been raised to an art form. Known in Spain as "Pinchos, Pintxos, Montaditos, Tapas, etc", the tapas you find in Bilbao are unique. Each Tapas Bar in Bilbao has its specialty that they will proudly prepare for you to enjoy. This may be stuffed peppers, clams, cured ham, gourmet desserts, etc. Over the course of a fascinating gastronomic walking tour through the historic quarter of Bilbao we will introduce you to Basque Culture, meet the locals and taste the best of what the city has to offer.

Whole day trip to the Rioja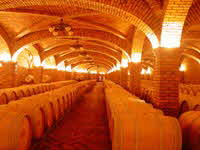 Instituto Hemingway will organize a Wine Tasting in La Rioja that you will always remember, with cellar visits, vineyard walks and charming lunches. A private guide/driver is on hand to whisk you down to the Rioja for a special day of winery visits and an introduction to the rich culinary tradition of the region. We will visit one striking winery. The tastings highlight the dramatic differences between traditional aged wines from the Rioja Alta and the bold fruity wines now popular in the Rioja Alavesa.
Click to visit Instituto Hemingway Routes & Tours page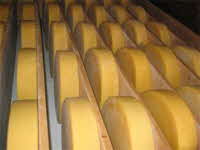 Cheese making excursion
A memorable excursion to a private cheese farm paired with an Olive Oil Tasting. The stunning green mountains and isolated stone villages set into hidden valleys are out of reach for most travelers to the Basque Country, and we want you to experience it! Begin with a guided market visit in Bilbao after which we will delve into the world of boutique olive oils with a commented tasting. Travel into the mountains and meet a Basque shepherd whose 300 head flock is at the forefront of a program to preserve and improve the Latxa breed. Idiazabal, a famous raw sheep's milk cheese is produced exclusively with the milk of the Latxa. The Shepard's wife will offer us a tasting of their award winning cheeses accompanied, as tradition mandates, by a fine Rioja wine. Finish with a long lunch in an idyllic village along the Aralar mountain range, with wine, of course, before turning back to Bilbao.

Wine tasting tour weekend La Rioja
We offer wine weekends, starting and finishing in the cutting edge Basque city of Bilbao. The weekend focuses on La Rioja wine and Basque cuisine, and also takes in top art museums and fairy tale castles. In Bilbao, you'll enjoy the famed "Tapas" and "Pintxos" of the charming old town, and above all the gorgeous coastline. If you love fine wine and dining, architecture and art, then this weekend is for you!


Excursion to a Cider House
Traditional Cider; Bilingual Specialized Food & Wine guide; Traditional 3 course dinner, typically consisting of beef steak (huge slices), salt cod tortilla, and excellent cheese and walnuts. The beautiful north coast of Spain adheres to the ancient tradition of cider making and it is nearly as popular as wine. The local Reineta apple produces a refreshingly light brew with low alcohol content. The Basques continue to conduct tastings at the cider master's farmhouses where draughts are taken directly from enormous barrels accompanied by grilled beefsteaks, cod tortilla and local artisan cheeses. Large communal tables are set up, and you stand and eat the various dishes that come, all the time going back to the barrel to fill up your glass of cider. Learning how to catch the cider as it shoots out of the barrel is an acquired technique! This activity is perfect for groups, and the atmosphere is fun, loud and casual.
Click to visit Instituto Hemingway Routes & Tours page

Day tour to the birth place of Spanish Language
Art and history are well represented in the complex of Valpuesta (9th century village) were the Spanish language (castellano) was born, a small medieval village full of history. A stroll through the streets will allow you to admire the noble stone mansions with their coats of arms. Discover caves along the path and visit a watermill, admire one of the oldest castles in Spain and enjoy a typical Spanish lunch in a Spanish tavern.
Personal, Bilingual Chauffeur/ Specialized Food & Wine guide. Visits to castle, watermill and caves. Full 8 hour day Excursion. Traditional 3 course Spanish Lunch (Roast lamb, excellent vegetable dishes, dessert, etc) with wine, coffee and digestives.

Full day Hemingway tour
We go to Pamplona (2 hours drive) and take you on a walking tour from the Cathedral to the Bullring and the Three Medieval Boroughs to the ancient walls of the city. Then, we walk along streets, cafes, hotels and bars related to the "Fiesta" author. Experience yourself (without bulls!) the running of the bulls or "encierro" as it is called. Traditional 3 course Spanish Lunch.