The Culinary Institute of Bologna
Italian Cooking Classes and Gourmet Vacations
The Culinary Institute of Bologna (CIBO)
Website: http://cookingclassesinbologna.com/
Via Augusto Righi 30
Bologna, Italy 40126
Phone: +39 51 0566087
E-mail: [email protected]
CIBO - The Culinary Institute of BOlogna = For Foodies offering unique cooking classes and adventures. In our hands-on classes you will be instructed by a restaurant owner and chef or one of our skilled restaurant trained chefs.
Stefano Corvucci
C.E.O. / Chef CIBO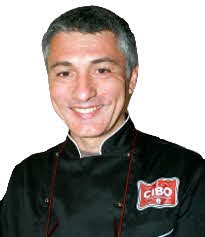 CIBO uses a fully equipped restaurant kitchen in which "foodies" from all parts of the world learn how to prepare authentic Emilia Romagna cuisine. More than just food preparation lessons, spending a day with us promises to be much more. We create an intimate connection for you to our wonderful town of Bologna; her way of life, history and tastes.

We will begin the day's adventure early in the morning by meeting in a local café. There you will enjoy complimentary cappuccino and brioche. We will outline the day's menu and then we will proceed to the famous Bologna market. Along the way to the market we will outline for you, our "guests and students", the history of the town and the several monuments that we will pass upon our way.

You will explore this wonderful market with us as we purchase and explain the various ingredients needed for our culinary creations.

We will sample Salumi, Parmigiana Reggiano Cheese, Prosciutto Di Parma and other locally produced delights. Leaving the market, we will begin what I know will be a memorable journey into the preparation of authentic Emilia Romania cuisine.

In the morning we will make regional pasta by hand using the authentic, "handed down", "Mattarello" (rolling pin). Each participant will make his/her own dish of pasta. My classes ARE NOT DEMONSTRATIONS but rather true hands-on experiences!

Next, we will have lunch, eating the pastas we made accompanied by our local wines. In the afternoon we will begin the preparations for the evening's meal. This meal will include an antipasti, salad, main dish, side dishes and dessert and of course, more regional wines!

If you have any particular dishes you would like to prepare or any culinary techniques you would like to learn please write to us. We will try our best to incorporate those requests into our program. We can also cook seafood recipes as your taste may desire.

Please do not hesitate to respond and tell me about your specific requests. If you have a food allergy or a particular request, please tell us and we will design a program to fit your individual needs.

As in all my restaurants, I do not have customers. I prefer to think of you as guests. Our goal is not merely to meet your needs but rather to exceed your expectations. I look forward to meeting you and sharing my knowledge and love of Italian food.