'Freezing' Everyday Objects Into Stone Is Remarkable Specialty Of Brooklyn Artist
1,000 Pounds Of Marble Sit In Artist's Garage, Yet To Become A Bottle Of Heinz Ketchup
®
What does a Skechers' logger boot, a pair of Diesel jeans, a bag of Milano cookies, a bottle of Chateau Haut-Brion, and a bag of M & M's all have in common?

They are all objects that comprise the unique works of Brooklyn, NY artist Robin Antar, recently named in the Best of American Sculptors 2007, due out in September. This mother of three, who is blind in one eye, sculpts visual duplications of the products of our culture in her studio, "freezing" the objects in time.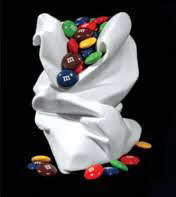 Antar's works have appeared in exhibitions at museums, galleries, corporate offices and universities, ranging from the City Museum in St. Louis, to the Nabisco Corporation Gallery, to New York University. She sells her original pieces for upwards of $25,000.

"I record markings and symbols that reflect an object's life and use, including their wear and tear in the form of creases, folds, dents and crevices," said Antar, a graduate of the School of Visual Arts. "Most of the carvings are done in life scale and are intended to defy the viewer to discern the sculpture from the original object."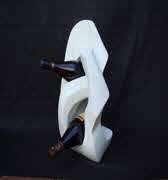 Indeed, her artwork is amazingly lifelike. An Italian shoe shows the ever-so-slight signs of wear, and a plate of cookies, stacked just so, forces an observer to look twice before considering whether to swipe one. At a recent exhibit, her artwork had to be roped off because many people felt the urge to touch them.

She can spend anywhere from three to six months on a piece. To create a boot, for example, Antar cut lines and made deep scratches in the stone to mimic the sole. She tinted it with a thin coat of black, letting the grains of the stone show through. She then applied a thicker coat on the sole, creating the look of rubber.
Sculpting since she was 14 and a student at Lincoln High School in Brooklyn, Antar typically works at night – after her husband and children are asleep. In contrast to the order of her home and the gallery-like quality of her living room where she rotates her favorite pieces, her studio houses 20,000 pounds of stone (which spills over into her garage), works in progress (at present a jeans jacket on a hanger), and the unusual tools of her trade (including heavy drills that seem far too bulky for the slight Antar to lift, much less sculpt with).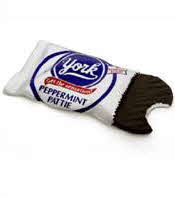 She sculpts both objects that catch her fancy and commissioned pieces that can range from one's favorite pair of clothes to a family heirloom (e.g. a tallis, or Jewish prayer cloth). Her work can be found in many homes and private collections, including that of U.S. Senator Charles Schumer.

"The work is physically demanding and the fine detail requires an immense amount of focus and time," said Antar, who has also developed a clientele for another aspect of her work, Judaic ceremonial artwork. "The money and the recognition are nice, but you do this for love."

As for her current projects, they include two monuments to American culture: a giant size Heinz Ketchup bottle and a bag of potato chips (with the brand still to be decided). She has also created Wine Knots, sculptures that hold bottles of wine and also stand alone as art. Ms. Antar is the recipient of many awards, including being named in the Best of American Sculptors 2007. Antar's work can be seen at www.rantar.com (Interviews & demos available by calling Vicki Garfinkel, 973-519-8926.)