Restaurant Loans, Small Business Loans, Restaurant Financing, Financial Services, Short Term Loans, Cash Advance Funding, Working Capital

LOANS FOR RESTAURANTS AND SMALL BUSINESSES
Restaurant loans, small business loans, short term loans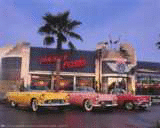 FastUpFront is one of the largest providers of funding for small business through Business Cash Advances. We will purchase your future credit card receivables to give you the money your business needs right away! Business loans for that are quick and easy.

Restaurant loans can be hard to get, and it can be difficult to meet the financial requirements. We can usually help.

You can qualify for $3,000 to $300,000 and receive funding in less than a week! You repay the cash advance with a small percentage of your Visa, Mastercard, American Express, and Discover transactions.

FastUpFront provides flexible terms, and small business support to help you achieve your goals. You don't even need to change your current credit card processor!

This type of funding, called receivables factoring allows you to sell your future receivables at a discount so that you can use funding for working capital, equipment purchases, advertising, renovations, expansion, inventory and more.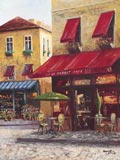 If your restaurant or other small business is in need of funding, and you are having difficulty obtaining a traditional bank loan, this could be the solution for you.

We specialize in helping restaurants and other small businesses looking for working capital, equipment leasing, Small Business Loans, commercial loans and other types of business funding that can not secure financing through banks or traditional lenders.

Your source for Restaurant Loans, small business loans, unsecured loans, business financing, credit card receivables factoring, cash advances, and short term loans, etc.
Business Loans Section