DECEMBER 25 - Today in Food History


MERRY CHRISTMAS TO ALL!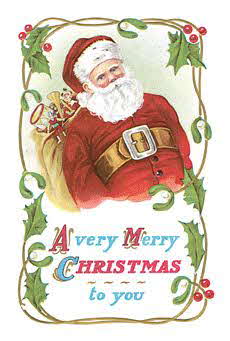 • CHRISTMAS DAY
(Christmas Trivia)
• National Pumpkin Pie Day
(Pumpkin Pie Recipes)

On this day in:
336 The first recorded celebration of Christmas on December 25.

1213 King John of England ordered 3,000 capons, 1,000 salted eels, 400 hogs, 100 pounds of almonds and 24 casks of wine for his Christmas feasts.

1252 Henry III hosts 1,000 knights and nobles at York. 600 oxen are consumed.

1415 England's Henry V orders food distributed to the citizens of Rouen who are trapped by his siege. Henry himself dines on roast porpoise.
1512 The Duke of Northumberland was served 5 swans for Christmas dinner.

1535 French explorer Jacques Cartier and his crew celebrate Canada's first recorded Christmas at Stadacona, an Iroquoian village near present-day Québec City.

1580 The Christmas feasts of Sir William Petrie includes 17 oxen, 14 steers, 29 calves, 5 hogs, 13 bucks, 54 lambs, 129 sheep and one ton of cheese.
1642 Sir Isaac Newton was born. Newton was an English mathematician famous for being hit on the head by a falling apple (probably a 'Flower of Kent' variety). He also wrote 'Mathematical Principles of Natural Philosophy' in 1687.

1643 Christmas Island was discovered and named by Captain William Mynors of the East India Company ship, Royal Mary.

1659 Christmas from 1659 to 1681. The celebration of Chirstmas was banned in Boston. The pilgrims believed it to be a decadent celebration.
1714 England's King George I has his first Christmas pudding, made with 5 pounds of suet and 1 pound of plums.

1741 Anders Celsius developed the Centigrade temperature scale. Originally he had the freezing point of water at 100 and the boiling point at 0. This was reversed after his death to match the other temperature scales.

1805 American explorer Zebulon Pike celebrated Christmas by allowing "two pounds extra of meat, two pounds extra of flour, one gill of whiskey, and some tobacco, to each man, in order to distinguish Christmas Day."
1818 'Silent Night' was performed for the first time at midnight mass Dec 24/25. (see Dec 24, 1818)

1821 Clara Barton was born (died 1912). Founder of the American Red Cross.

1830 The 'Best Friend of Charleston' became the first regularly scheduled steam locomotive passenger train in the United States. The locomotive made its initial run on the first six miles of track of the South Carolina Canal and Railroad Company.
1837 Alexandre Balthazar Laurent Grimod de La Reynière died (1758). French writer and gastronome. Notorious for his extravagant behavior, sharp wit and dark humor, he was one of the first food and restaurant critics.

1852 A 446 pound baron of beef was served to Queen Victoria and the royal family.

1887 Conrad Nicholson Hilton was born (died 1979). Founder of one of the largest hotel chains. It all began when he and his father turned their large New Mexico house into an inn for traveling salesmen.
1941 'White Christmas' written by Irving Berlin was performed for the first time by Bing Crosby on his weekly radio program, Kraft Music Hall.

1944 Henry Vestine of the music group 'Canned Heat' was born.
1946 Jimmy Buffet, musician, was born. 'Cheesburger in Paradise,' 'Margaritaville' etc.

1952 Britain's Queen Elizabeth makes the first Christmas broadcast of her reign.
1954 Liberty Hyde Bailey died. He was an American botanist who studied cultivated plants and developed horticulture into an applied science.

1958 'The Chipmunk Song' becomes the only Christmas song in U.S. in history to be Number #1 on Christmas Day.
1960 Dr. Irving Cooper received a wine bottle opener for Christmas. It injected carbon dioxide gas into the bottle to force the cork out. He noticed the gas was extremely cold coming out from the needle like device. This gave him the idea to develop a brain surgery technique using liquid nitrogen to freeze tiny areas of brain cells or tumors.

1971 Neil Hogan of the musical group The Cranberries was born.