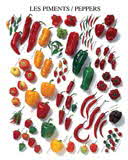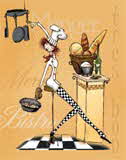 Thousands of food posters, food art, restaurant art, restaurant posters, kitchen posters, kitchen art for the home, food posters for the kitchen, art for restaurants, the office, etc. From the masters to current artists from around the world.
A great collection of Kitchen art and food identification posters, on subjects such as French breads, American breads, Citrus fruits, pasta varieties, shellfish, red wines, grapes, etc. Framed and unframed, at the lowest prices that are to be found anywhere, online or in stores.
You will find classic and antique advertising posters for beer, cognac, coffee, tea, milk, Coca Cola and many food products. Fruit and vegetable crate labels, fishing vessels, agricultural scenes, farm landscapes, scenes from Italian, French and American vineyards, the list is almost endless. Also, movie posters, music posters, sports posters, bestselling, and fine art posters.
If you don't find what you are looking for here, than
VISIT OUR NEW CULINARYPOSTERS.COM WEBSITE FOR THOUSANDS MORE POSTERS! Including Food Art, Movie, Music, Sports, Best Selling, Fine Art, etc.
If you still can't find what you need - use these search boxes to search the two best sources for Art & Posters: