MILKWEED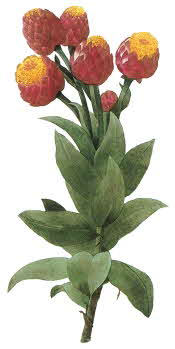 All of the almost 2,000 species of milkweed yield a milk-like juice (latex) which may be used to make rubber.
The young shoots, leaves and flower buds of the common milkweed (Asclepias syriaca) may be boiled and eaten (the raw plant does have toxic properties that are destroyed by cooking).
Milkweed also includes many species that are among the most dangerous of all poisonous plants. The juices from several species are used to make arrow-poison and some are used to stupefy fish.
The roots of the species known as butterfly weed or pleurisy root has been used to treat pleurisy, and was used by Native Americans for hundreds of years before the arrival of Europeans.