DATES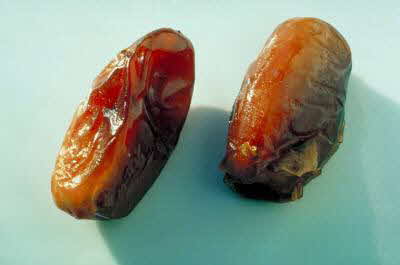 One pound of dates = about 3 cups

Store dates at 65 degrees F, in a dry place.

Dates contain up to 70% sugar by weight. The candy that grows on trees!

When buying dates, avoid ones that are sticky or ones that have crystallized sugar on the surface.

Fresh dates should be firm and springy, and should have a fresh smell, not sour.

Fresh, soft dates should be kept in plastic bags in the refrigerator, and will keep for several weeks.

Dried dates should be firm, but not hard. Dried dates will keep for up to a year, refrigerated.